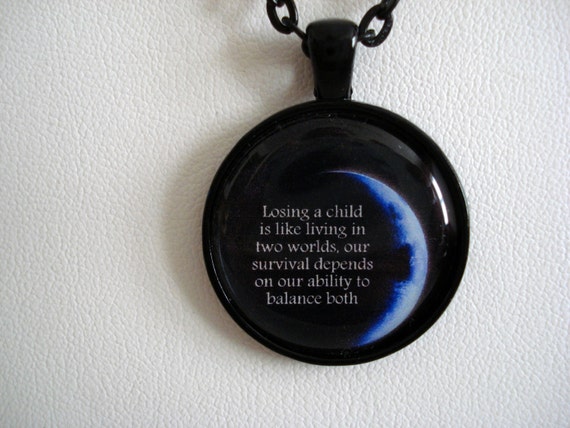 Often, I feel as if I'm living in two worlds. I've heard many say they do, as well. Physically, I'm here; on another level, I am elsewhere.
When I was a little girl, I loved doing 'the Splits'. I was very nimble and agile. The adults in my life often would question if I was 'double-jointed'. I could go all the way down to the ground flat. It puzzled me that others could not do the same. Long gone are those days on a physical level; now, I am 'double-jointed' in my mind and emotions. I can be presently here in whatever conversation is taking place, yet consciously aware that my feelings and thoughts are with my son simultaneously. I'm in this world, but no longer a part of it (John 17:14). On the surface, this would appear to some as a paradox and 'a paradox is a true statement that either is contrary to conventional wisdom or is seemingly absurd'. I'm sure the world of psychology has some sort of 'diagnosis' for such a thing, as well. Yet, it is the reality most of us live in who have buried a child and believe in an afterlife.
Paul experienced such a dichotomy:
Philippians 1:
(NIV)
22 If I am to go on living in the body, this will mean fruitful labor for me. Yet what shall I choose? I do not know! 23 I am torn between the two: I desire to depart and be with Christ, which is better by far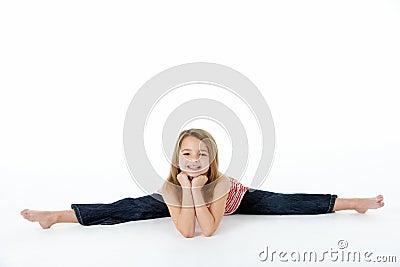 Is it a 'bad' thing to feel such a way? I don't think so. Those that are on the outside looking into this world of grief may perceive it so; but unless one has traveled this journey their perspective is quite limited. I know mine was before my child passed on. I was completely clueless as to the depth such a thing extends within the bereaved. We are now on the inside looking out. Our perspective has changed dramatically on many things. We have been 'enlightened' in a way in which we wish we had not been. We mourn those 'days of innocence'. We'd rather not know what we know. We wouldn't wish such knowledge on our worst enemy. Yet, we do know…it is our reality…and we live with its awareness daily. Once you know something, you can't unlearn it. Like a virgin who has lost her virginity, you can't go back.
So why don't I think it's a bad thing? Certainly, my son being gone is horrid. Yet, because I know I will see him again, I have Hope. I know this part of me that must remain behind, for now, is temporary. Excruciating, yes…but temporary. I no longer take things for granted, and that's a good thing. I value 'moments' in this world more than I once had. I 'see' things with more clarity. Before, I was more careless with my time here. I lived for the moment with little to no thought of the 'big picture'. My values were based on a return in this world; they are now based on a return in the afterlife. Once again, through much pain has come great gain.
We truly are a 'peculiar people':
1 Peter 2:
(KJV)
9 But ye are a chosen generation, a royal priesthood, an holy nation, a peculiar people; that ye should shew forth the praises of him who hath called you out of darkness into his marvellous light;
As 'peculiar', we are a distinct group. To the outsiders, we appear 'odd', idiosyncratic. It takes time to adjust to the 'inside'. It takes time to adjust to this new frame of reference. Yet, once we do embrace it, we do find value in it. Again, we would trade it in an instant to not know what we now know. But we can't become unschooled, we can't cast away what we now know. There are Gifts in these Ashes.
On my son's twenty-first birthday, the first after his demise, someone shared with me that as Christians, we are already seated in Heavenly places (Eph. 2:6). I cannot express the weight that was lifted from me at that moment. It was as if a great bright light had been turned on and rather than blinding me, I bathed in it. Until that point, for nine months I had been carrying the dread that my Beloved Son was gone. gone. gone. The weight of it all was beyond crushing. The inability to function was debilitating. But then I understood…on a Spiritual level I can never be separated from my son. We are forever 'one' in the Body of Christ. Part of me already is where he is. In the Spirit, we still commune. He is very much alive in the Spirit. His soul may temporarily be at rest (sleep); his body may be decayed awaiting his new body at the Resurrection; but his Spirit is before the Throne of God forever rejoicing. Nothing can separate us in the love of God! Not even death (Romans 8:38).
So, for the present, I will live in these opposing worlds synchronously. I will be grateful for this understanding, this Hope. I will embrace this dichotomy, this paradox. The alternative is death to my soul.
Ecclesiastes 7:
(KJV)
2 It is better to go to the house of mourning, than to go to the house of feasting: for that is the end of all men; and the living will lay it to his heart.
3 Sorrow is better than laughter: for by the sadness of the countenance the heart is made better.
4 The heart of the wise is in the house of mourning; but the heart of fools is in the house of mirth.
(((HUGS)))  Jude Gibbs, Author of 'Gifts from the Ashes' available at: Xulon Press, Amazon, Barnes & Noble and DeeperShopping. Additional international retailers: http://www.foyles.co.uk/witem/biography/gifts-from-the-ashes,jude-gibbs-9781498496728 http://www.upliftvstore.com/product.asp?sku=9781498496728  Also, a Contributor on 'The Mighty': https://themighty.com/author/jude-gibbs/
Please help spread the Word. TY! (((HUGS)))