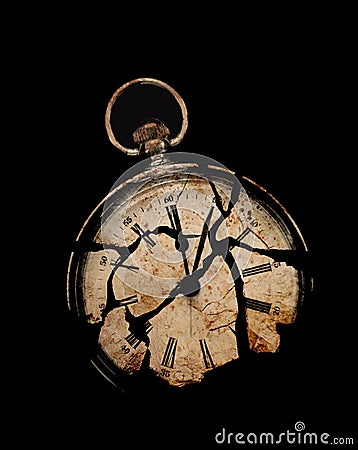 Shortly after my son passed away, I began to notice that this world no longer seemed 'real' to me. I'm not sure that I can describe it adequately, but I will try. It was almost as if I was floating in a space that was somewhere between here and there; it was as if I had one foot in this world, and one in the next. I became astutely aware of things going on around me, only as if I was an onlooker. I became hyper-cognizant of people, things said, things done that before I simply took notice of…if that. Before, if I had seen things through a kaleidoscope, they were now crystal clear. I would look around and see others going on with their everyday lives and wonder: 'Don't they notice, don't they see that time has stopped? My son is dead.'
I could not fathom how 'life' was continuing on for others.
I felt removed, cut-off, severed from the rest of society.
I even felt somewhat 'removed' from myself. It was as if I was objectively and logically studying 'me' and what I was feeling, what I was seeing. I have no clue as to whether or not others have felt this dissonance within. I do know it was very real for me. I had been ushered into an in-between place. It didn't frighten me or make me at all uncomfortable. Rather, I embraced it. This extrasensory state lasted for approximately six months before I began to feel it fading; at approximately nine months, it was gone. I hadn't wanted it to leave. It had become a place of peace which transcended all understanding. Though I lamented with such great sorrow, there also simultaneously existed a mitigating and calming balm. It was something outside of myself residing with myself. Perhaps, it was that peace which passes all understanding (Phil. 4:7). I certainly had not 'created' it; I had no control over it coming or going.
There are moments even now, when I quiet the storm within, that I can still obtain a glimpse of it. Late at night, or early morn, when all outside has gone to sleep…if I am away from the city, the lights, radio, and TV…I can almost touch again that quiet place. It is at such times, I can converse with my God. I know that He is near, that His ministering spirits are standing by (Hebrews 1:14), and that my son is not that far off in the distance. Because the duties of daily life do not permit me to remain, I still can be comforted by the 'knowing' that I can return to this place of peaceful solitude in which I am never truly alone. It is a place unbeknownst to 'time'. It is a place where time has stopped, yet continues for all eternity. It defies all logic; it supersedes all human knowledge and reasoning. It is a place of 'stillness' before my God.
Psalm 46:
(NKJV)
10 Be still, and know that I am God;
I will be exalted among the nations,
I will be exalted in the earth!
(((HUGS)))  Jude Gibbs, Author of 'Gifts from the Ashes' available at: Xulon Press, Amazon, Barnes & Noble and DeeperShopping. Additional international retailers: http://www.foyles.co.uk/witem/biography/gifts-from-the-ashes,jude-gibbs-9781498496728 http://www.upliftvstore.com/product.asp?sku=9781498496728  Also, a Contributor on 'The Mighty': https://themighty.com/author/jude-gibbs/
Please help spread the Word. TY! (((HUGS)))