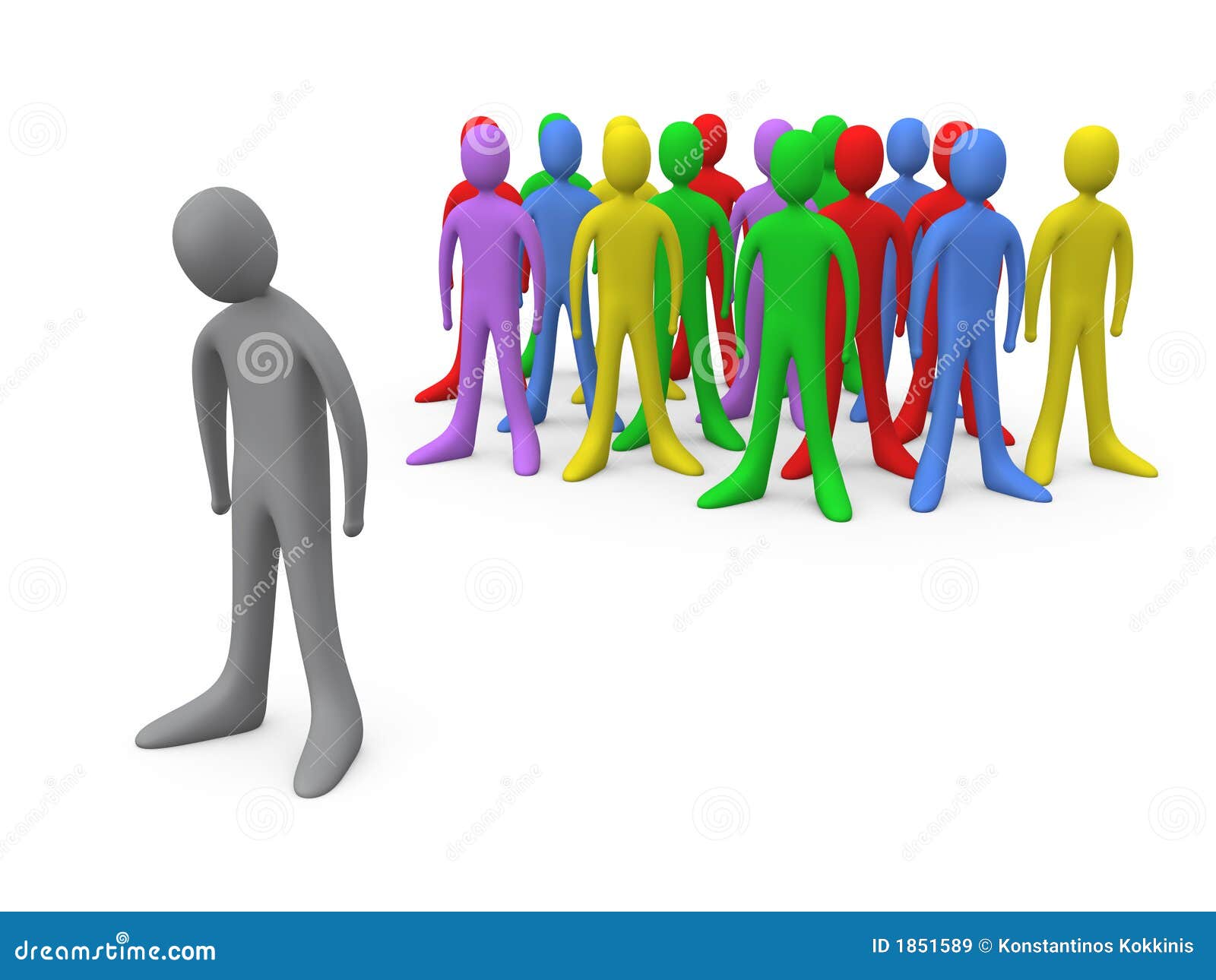 Never in my widest dreams would I have imagined becoming an Outcast in some sections of the 'grieving community'. With time, we begin to understand how friends, and even some family members, 'move on' and close their eyes and deafen their ears to our pain. We hurt deeply when that occurs, but we do develop an understanding as to 'why'.
What makes no sense is when it occurs among others that are grieving. We 'expect' them to 'get it'. Even if they don't, we certainly find ourselves unprepared to deal with such rejection and additional grief.
King David understood it and wrote about it in Psalm 55:
12 For it is not an enemy who taunts me—
    then I could bear it;
it is not an adversary who deals insolently with me—
    then I could hide from him.
13 But it is you, a man, my equal,
    my companion, my familiar friend.
14 We used to take sweet counsel together;
    within God's house we walked in the throng.
In the day in which Jesus walked this earth, He had great compassion for the outcasts of those times. Mt.8:3 Jesus stretched out His hand and touched him, saying, "I am willing; be cleansed." And immediately his leprosy was cleansed.
God has Mercy upon those who are outcasts:
Jer. 30:17 'For I will restore you to health And I will heal you of your wounds,' declares the LORD, 'Because they have called you an outcast, saying: "It is Zion; no one cares for her."'
Ps. 147:2 The LORD builds up Jerusalem; He gathers the outcasts of Israel.
John 4:9 Therefore the Samaritan woman said to Him, "How is it that You, being a Jew, ask me for a drink since I am a Samaritan woman?" (For Jews have no dealings with Samaritans.)
Jesus died as an outcast…outside the gate: Hebrews 13:12 'So Jesus also suffered outside the gate in order to sanctify the people through his own blood.' Hebrews 13:13 'Therefore let us go to him outside the camp and bear the reproach he endured.'
Spurgeon – It would be a very pleasant thing if we could please men and please God too, if we could really make the best of both worlds, and have the sweets of this and of the next also. But a warning cry arises from the pages of Holy Scripture, for the Word of God talks very differently from this. It talks about a straight and narrow way, and about few that find it. It speaks of persecution, suffering, reproach, and contending even unto blood, striving against sin; it talks about wrestling and fighting, struggling and witnessing. I hear the Savior say, not "I send you forth as sheep into the midst of green pastures," but, "like sheep in the midst of wolves"(Mt. 10:16).
Hebrews 13:
14 For this world is not our permanent home; we are looking forward to a home yet to come.
If you have been rejected from others, whether or not they are part of a 'grief support group' or not…take comfort in knowing that you have the Honor to share in Christ's sufferings. It is difficult, for sure, to not feel the pain and coldness of such rejection. It truly does add to our grief. Take comfort, however, in knowing that our Lord sees it all and that He is not the cause of it.
Jesus said in Mt. 10: 11 And into whatsoever city or village ye shall enter, search out who in it is worthy; and there abide till ye go forth. 12 And as ye enter into the house, salute it. 13 And if the house be worthy, let your peace come upon it: but if it be not worthy, let your peace return to you. 14 And whosoever shall not receive you, nor hear your words, as ye go forth out of that house or that city, shake off the dust of your feet. 15 Verily I say unto you, It shall be more tolerable for the land of Sodom and Gomorrah in the day of judgment, than for that city.
"JESUS INCLUDED EVERYBODY
One of the clearest features of the life and teachings of Jesus is the way that Jesus included people that everybody else left out.  Jesus included criminals (the thief on the cross), the people that were unclean (did not keep all of the cleanliness laws and rituals), and people who were outcast (Samaritans, Gentiles, the poor, the sick, lepers, women, and the list goes on)." –otkenyur.hu

Placing 'rules' over compassion is not God's way. So, the next time you are being rejected, ignored, made to be an Outcast, or kicked off some grief so-called support site…consider the source. Give it to God. He knows how to deal with it…and will.
Some folks simply cannot handle positions of Authority and abuse their power by falling into 'power trips'. Love them, pray for them, and gleefully remove yourself from them.
(((HUGS)))  Jude Gibbs, Author of 'Gifts from the Ashes' available at:
http://www.xulonpress.com/bookstore/bookdetail.php?PB_ISBN=9781498496728
https://www.amazon.com/Gifts-Ashes-Jude-Gibbs/dp/1498496725/ref=tmm_pap_swatch_0?_encoding=UTF8&qid=1487342742&sr=8-1
http://www.barnesandnoble.com/w/gifts-from-the-ashes-jude-gibbs/1125792801?ean=9781498496728
http://www.deepershopping.com/item/jude-gibbs/gifts-from-the-ashes/7049689.html?utm_source=GoogleShopping&utm_medium=datafeed&utm_campaign=GoogleShopping&gclid=CJeoufav5dICFUokhgodV88NKA
Also, a Contributor on 'The Mighty': https://themighty.com/2017/03/the-pain-of-holidays-after-the-loss-of-loved-ones/
Please help spread the word…TY!!!  (((HUGS)))
Released 2/15/17